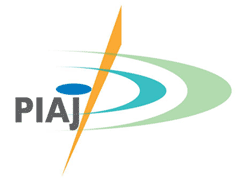 The Photocatalysis Industry Association of Japan's logo is an image of water with ripples changing from blue to green, with an eye-catching yellow-orange accent as an image of a sunbeam. This is representative of photocatalysis and its environmental purification.
This logo is applied to documents published by the industry association, and also used to show that an enterprise is an association member.
However, this logo does not prove that an individual product is authorized by the industry association. We have established standards for logo usage, and have banned misleading usage for general consumers.